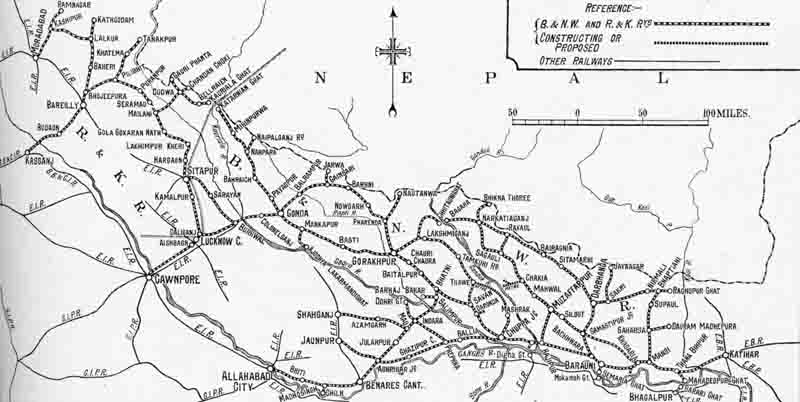 A map of the metre gauge Bengal & North Western system of 2650 route miles as it existed in 1929. This includes the 571 route miles of the Rohilkund & Kumaon Railway that it also operated, the pair eventually being merged as the Oudh & Tirhut Railway in 1943.
The system was privately financed by a company formed in 1882, becoming responsible for the operation of the Tirhoot State Railway from Semaria Ghat to Darbhanga via Samastipur in 1890 and the Rohilkund & Kumaon Railway in 1924. It remained independent until purchased by the state in 1943. In 1928 it had an operating ratio of 38%, a healthy surplus of revenue over operating costs.

A fair number of 4-6-0s were sent to Iraq during both World Wars, some which remained and were taken into Iraq State Railways stock. Other locomotives were sold out of service to local sugar factories over the years and illustrations of both appear here.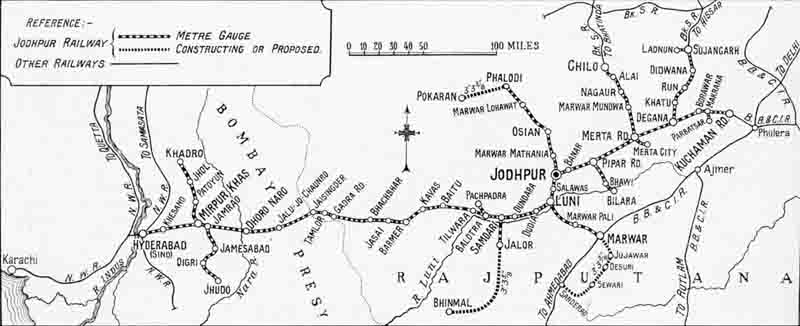 A map of the metre gauge Jodhpur Railway of 917 route miles as it existed in 1929.
The Jodhpur State Railway was created in 1885 and took over the working of the line from Marwar Junction to Jodhpur and began to expand the system. Bikaner was reached in 1891 and Hyderabad in 1901, and other considerable extensions were made. In 1924 the system was divided with the lines in Bikaner becoming the Bikaner State Railway.
To view any full size image and caption details please click the maroon button below each thumbnail

©2017 The Restoration & Archiving Trust - Registered in England no.1083582