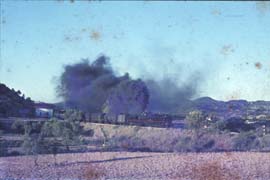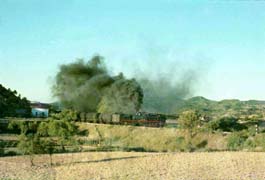 In recognition of the vast national contribution to the development of railways around the world, and the wanderlust tendencies of some British railway photographers, our archive is set up to cover railways around the globe and covers all countries and eras for which images have been offered and accepted. As this was a minority interest with the resulting pictures having little or no commercial value, there is a greater danger of irreplaceable images being lost to future generations and the Trust therefore places a particular emphasis on the conserving of these.
The database catalogue of the images in the Trusts collection that have so far been archived, currently some 65000 photographs, is now in the process of being set up on-line and the records so far transferred can be viewed here. Work has stopped on this process due to problems created running duplicate databases and the hope is now that the arrival of high speed broadband at some point in the future at our local exchange will allow access to the primary database.
The publicly accessible catalogue is just one aspect of our efforts to make these images available, there is also a growing range of projected digital slide presentations making use of photographs from the collection - details of which are available on the Slide Show pages, and last but not least there is a growing Photo Gallery on this site.
All this work is very time consuming and photographers offering their pictures to the Trust for archiving are encouraged to become involved in the tasks themselves. For anyone interested a copy of our standard archiving agreement can be viewed by clicking on the Agreement button at the top of this page. A Licence agreement is also available for those who would like to see their photographs in the public arena but do not wish to pass full title over to the Trust.
Our digital slide presentations were first given using equipment provided by a grant under the Local Heritage Initiative, a partnership between the Heritage Lottery Fund, Nationwide Building Society and the Countryside Agency. This scheme also provided much of the equipment used to archive the photographs.