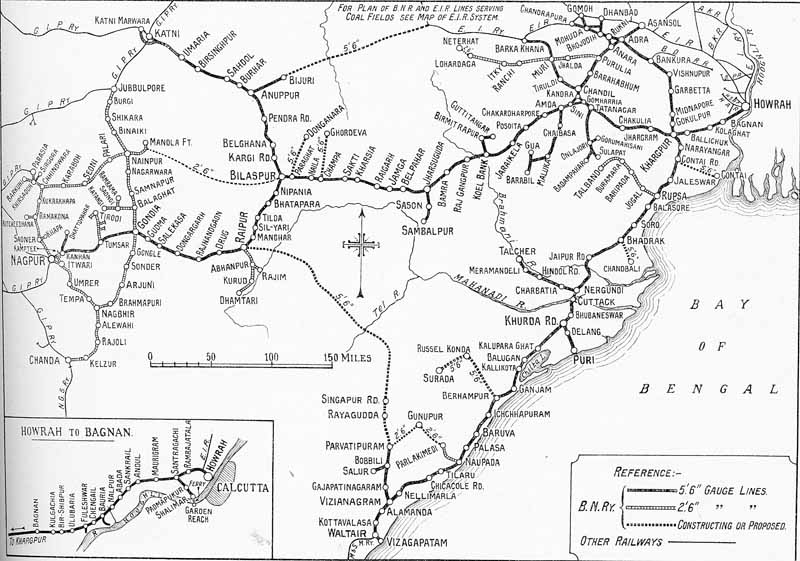 A map of Bengal - Nagpur system of 3000 route miles as it existed in 1929. This includes a network of 2ft 6in gauge lines around Nagpur and a scattering of these elsewhere whilst the majority, 2203 miles, is broad gauge.
The Bengal - Nagpur Railway Company was registered in London in 1887 to construct a broad gauge line from Asansol to Nagpur and so provide a more direct route between Calcutta and Bombay. East from Nagpur this involved taking over the existing metre gauge Nagpur - Chhattisgarh State Railway which ran 145 miles to Rajnandgaon and converting this to broad gauge.
The line to Asansol was completed in 1890 as was the line from Katni to Bilaspur and by 1900 the direct line from Sini to Howrah had been built. With completion of a line from Khargpur to Cuttack in 1899 and the takeover of the line on from here to Waltair in 1901, the company operated the northern half of the direct route from Calcutta to Madras.
To view any full size image and caption details please click the maroon button below each thumbnail

©2017 The Restoration & Archiving Trust - Registered in England no.1083582