The photographs displayed in these galleries largely cover the period after nationalisation in 1948 when the FC Belgrano was created by a merger of all metre gauge railways. The largest constituent, with around 70% of the mileage was the FC Central Norte already state owned. There are a few pictures such as the one below taken in the days of the constituent companies.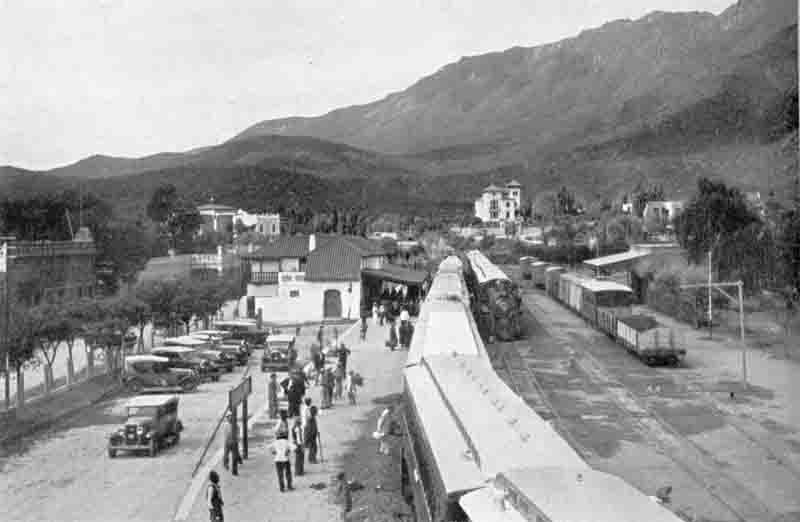 Passenger trains are pasing one another in the station at Capilla del Monte on the line between Cordoba and Cruz del Eje opened by the Cordoba North Western Railway in 1892. The line was closed in 1977 but has been partially reopened since.
Photo Chris Walker Collection
The gallery on locomotive types is a collection of portraits of members of certain locomotive classes, by no means is there comprehensive coverage of all types. Along the lines is a collection of trains at work over some widely scattered areas of the system.