Colin Martindale, December 1, 1950 - January 26, 2012
Colin was born, raised and studied geology in London, then with wife and best friend of 40 years Gerry, followed his dream of travel and working in geology to North Africa and then to Canada - first to Northern Ontario, and from 1980 to Calgary, where he worked as Reservoir Geologist for Westcoast-Duke- Spectra. Colin's greatest joy was his daughter Anna, and the three of them travelled the world in the most insane fashion possible, including an epic drive to Mongolia. Colin visited China solo three times and Eritrea to discover remote working steam engines. His travelling was not for the faint of heart! Colin was a keen member of the Vintage Sports Car Club of Calgary for over 25 years and also enjoyed working in his house and garden.
The above is taken from an obituary published in the Calgary Herald because although he passed us copies of many of his photographs for archiving we had never met him. He certainly travelled extensively to many parts of the world, the least covered area from the pictures received being South America. His pictures display a love of railways more generally because the places in which he worked and the era in which they were taken meant that diesel and electric traction was more prevalent than steam.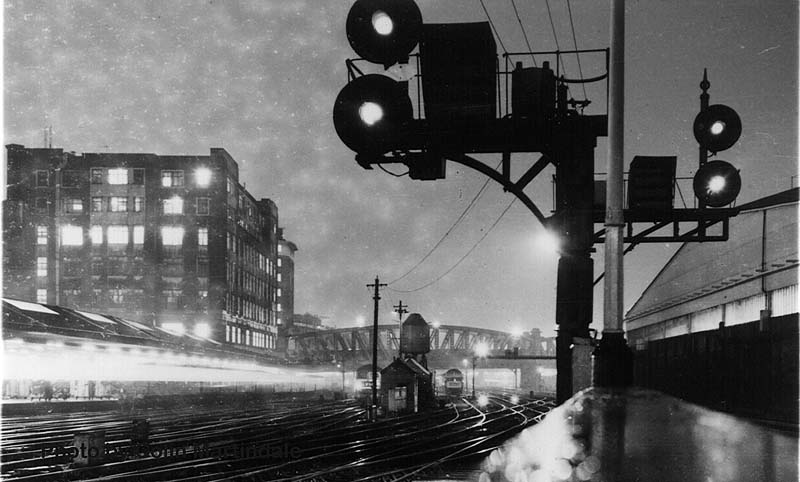 Paddington by night - Photo : Colin Martindale