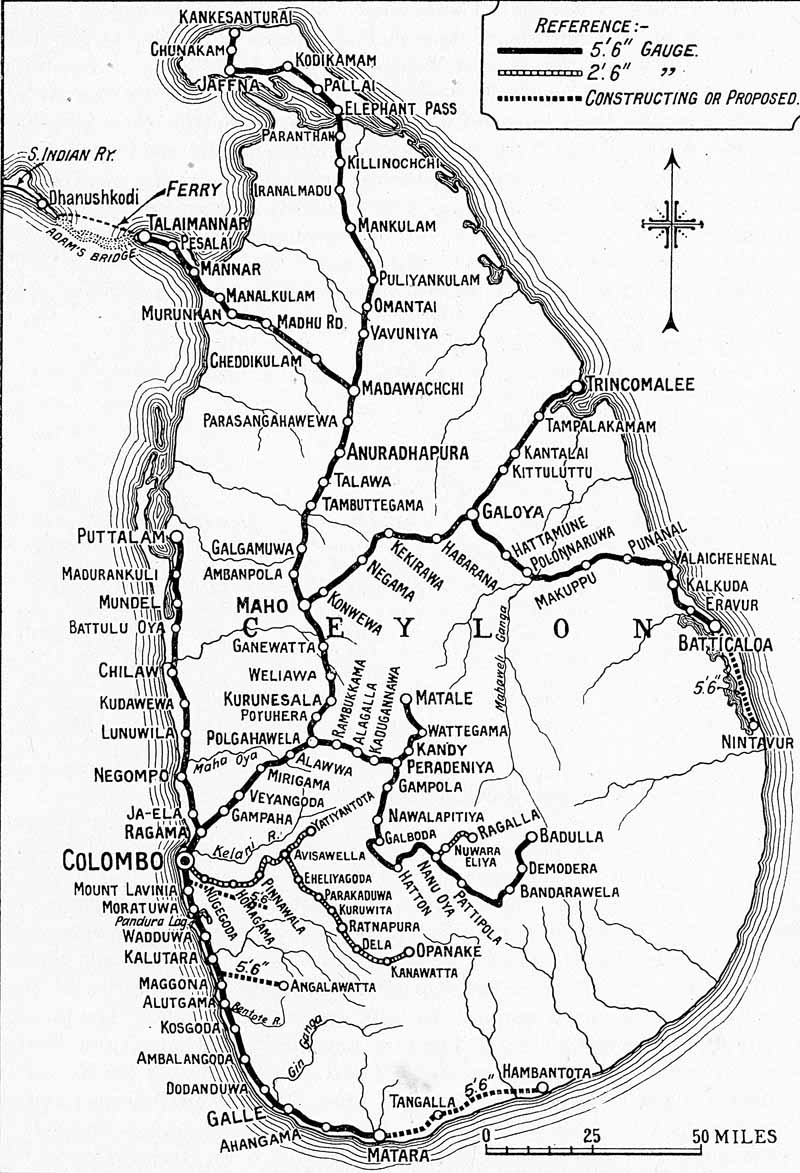 A map of Ceylon Government Railways system of nearly 1000 route miles as it existed in 1929. 117 miles of this is 2ft 6in gauge and the remainder is broad gauge.
The first section of railway in Ceylon was that between Columbo and Kandy opened in 1877. Most of the remaining system was open by 1914, the main exception being the Batticaloa and Trincomalee Light Railway, opened from the junction at Maho between 1925 and 1928. The majority of the narrow gauge mileage was the Kelani Valley Railway which was completed with the opening of the section to Opanake in 1919. remaining intact until the line between Avissawella and Yatiyanthota was closed in 1942; and from Avissawella to Opanake in 1974. In 1992 the remainder of the line was closed for conversion to broad gauge, reopening in this form in 1996.
The other narrow gauge section was a feeder off the main line to Badulla, from the junction at Nanu Oya to Ragalla opened in 1904 with numerous sharp curves and gradients as steep as 1 in 24. This was closed in 1945. As regards the main line to Badulla, this reaches a summit of 6226 feet at Pattipola on the section to Bandarawela opened in 1894, with the final section to Badulla not opening until 1924.
To view any full size image and caption details please click the maroon button below each thumbnail

©2017 The Restoration & Archiving Trust - Registered in England no.1083582