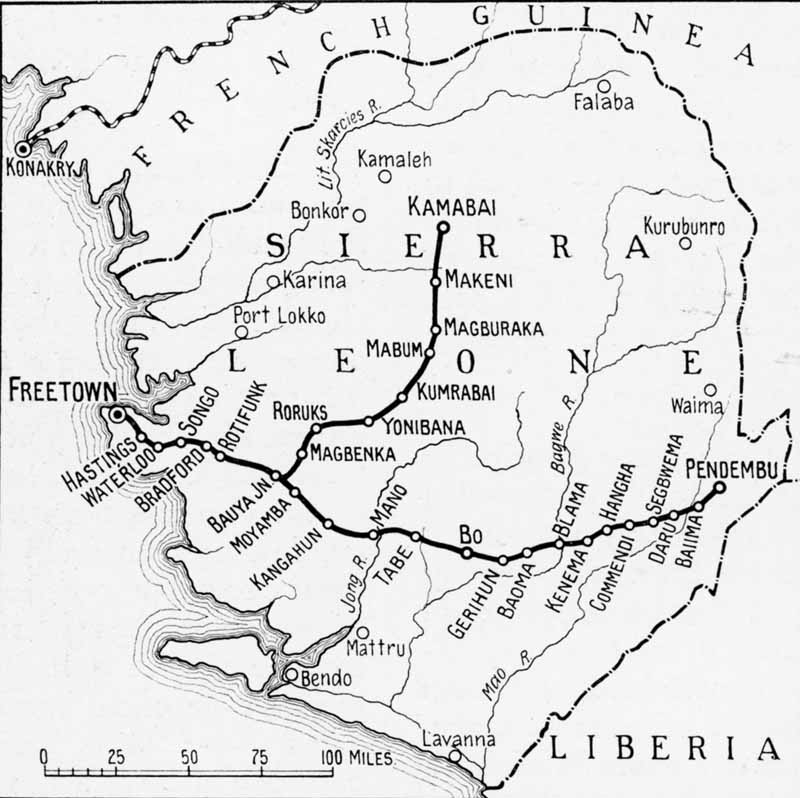 A map of the Sierra Leone railway system published in the April 1929 issue of the Beyer Peacock Quarterly Review
The railway system in Sierra Leone totalled some 338 miles in length and was built to a gauge of 2ft 6in, with the main line to Pendembu being opened in stages between 1897 and 1908. Similarly the branch to Kamabai was opened between 1912 and 1916 but this 103 mile long line was closed in July 1930. Bus and air competition brought closure to the rest of the system between 1968 and 1974. 2-6-2T number 85 and four coaches were purchased in 1975 for use on the Welshpool & Llanfair Railway in Wales.

There remained a Cape gauge mineral line owned by the Sierra Leone Development Company operating until 1975 when the company ceased trading due to heavy losses. There was a brief revival under different management in the early 1980s but this too ceased in 1985.
To view any full size image and caption details please click the maroon button below each thumbnail

©2017 The Restoration & Archiving Trust - Registered in England no.1083582