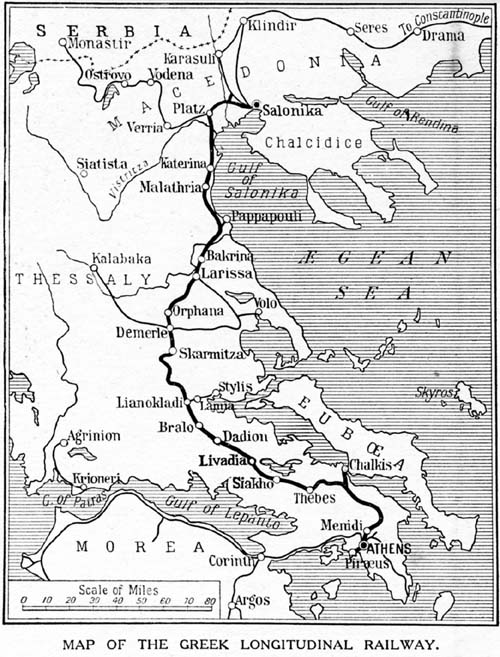 The map to the left and pictures that follow are taken from an article entitled "The Last Link in the International Railway of Europe" published in "Cassell's Railways of the World" in the early 1920s. A large part of this article describes the section through the Assopos gorge in the mountains midway between Athens & Larissa, whilst the picture below shows the station at Livadia, now Levadia; a little to the south of the mountain section. Below this is another station scene this time described as "Train at Skimitari station, a few miles south of Chalkis", presumably taken on the branch from Inoi, although no station of this name appears on the current railway map. The trains standing in both pictures could well be hauled by one of the Batignolles 2-6-0Ts supplied at the time of the lines opening, one of which is preserved in Athens Railway Museum.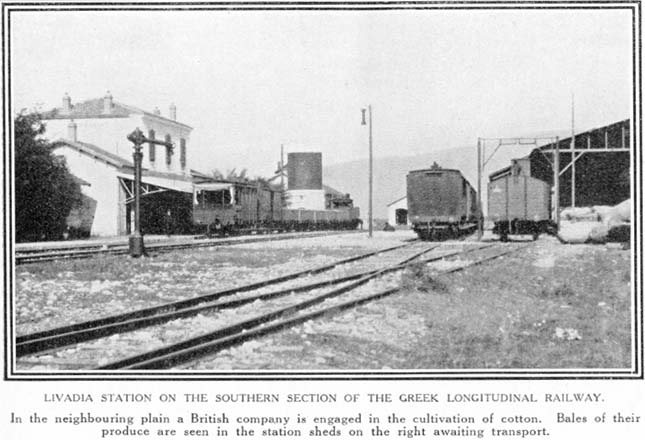 Skimitari station






Finally shown below are a couple of pictures of the Batignolles 2-6-0Ts, one at work in the early years at some unspecified location and a view of the preserved member of the class in Athens museum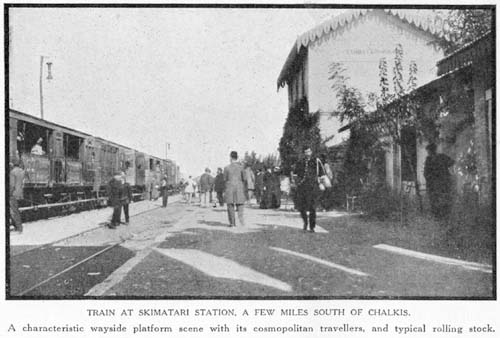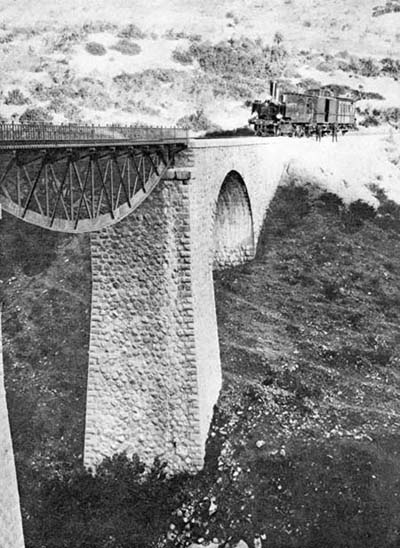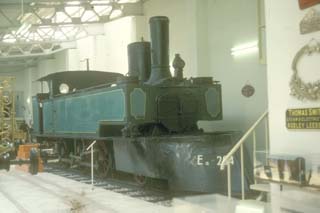 Former Hellenic Railway Co. Ea class 2-6-0T number 204, built by Batignolles, stands in Athens Railway Museum 23/4/1980.
Photo Norman Glover





The place names used in these pages are as stated in the SEK timetable in 1962 which in some cases are at variance with those used currently.
Sources used for much of this information are: The Railways of Greece - Wilfred F Simms ISBN 0 9528881 1 4, The Steam Locomotives of Eastern Europe - A E Durrant - David & Charles 1966, Allied Military Locomotives of the Second World War - R Tourret ISBN 0-905878-06-X, various Internet sources including Google Maps & Wikipedia, and various locomotive builders lists.